In 1994…
Kathy was diagnosed with Crohn's disease, a chronic inflammatory bowel disorder that affects digestion. As a NASM Certified Personal Trainer and yoga instructor, Kathy was determined not to let her illness slow her down. She discovered that by changing her diet and following her doctor's prescribed medication regimen, she could reduce the effects of the disease, improve her physical performance, and lead a normal, healthy lifestyle despite living with a chronic illness. The secret was eating whole foods and eliminating grains, lactose, and refined sugar.
Inspired by the positive physical changes she experienced and conscious of the limitations that life in the 21st-century place on daily meal prep, Kathy set out to make it easier for people to make similar changes in their own lives whether they suffered from digestive diseases or simply wanted to feel and perform better. She learned this was not a single ailment, but a suite of conditions that affects the digestion of millions of people differently. While the low carb/high protein profile of the Ketogenic or Paleo diets helped some, there were others who benefited from also eliminating starches, as prescribed by the SCD® diet. Eventually, what started as a personal food blog evolved into what Kathy's Table is today.
More than simply a meal-prep service, Kathy's Table exists to help those eager to improve their lives facilitate positive changes in their diet. With her husband and co-owner, Dan, by her side and their son, Jackson, taste-testing alongside them; Kathy's Table is a family business, not just in name, but in practice. Kathy and Dan have come to view their employees and their customers as part of their extended family, putting the same love and care into making the meals they sell as the ones they make at home.
Kathy's Table is committed to making it easy for people to enjoy delicious healthy food and to incorporate healthy practices in their lives. As the company continues to evolve, Kathy's Table intends to pursue innovative ways of achieving their goals beyond just meal-prep and delivery.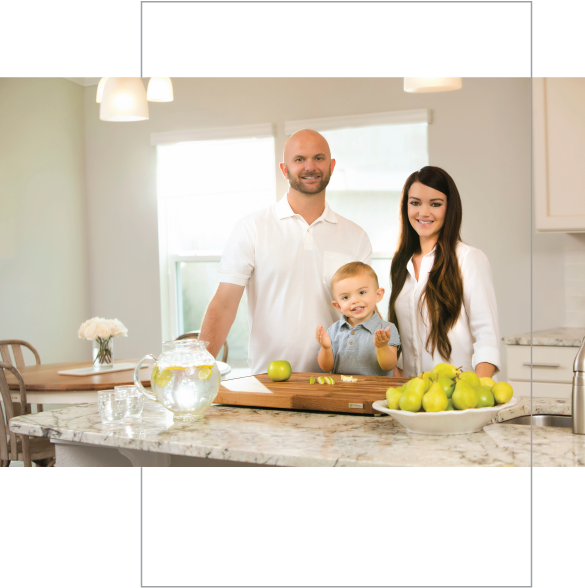 Although the genesis of Kathy's Table resulted from Kathy's personal experiences, the business would never have reached its current level of success without the hard work, creativity, and passion of the Kathy's Table team. From the friendly greeting you receive at the check-out counter to the delivery driver who drops off your meals, to the chefs and kitchen staff who create the delicious meals you're sure to enjoy, Kathy's Table is a team effort powered by passionate professionals who care about their customers.
Whole Foods
Local / Sustainable
Gluten Free
Dairy Free
FAQs
---
Have even more questions about our menu, meal plans, or methods? Those and many more questions are answered in our handy FAQ Guide.
Visit FAQ
Contact
---
If you have questions that aren't answered on our FAQ or just want to chat about the weather, drop us a line. We'd love to hear from you!
Contact Us