---
What began as one woman's journey to a healthy lifestyle has blossomed into an incredible venture helping deliver gluten-free meals to Jacksonville and beyond. Committed to making healthy practices accessible, Kathy's Table plans to innovate beyond meal prep and delivery.
The
In 1994, Kathy was diagnosed with Crohn's disease, a chronic inflammatory bowel disorder that affects digestion. As a NASM Certified Personal Trainer and yoga instructor, Kathy was determined not to let her illness slow her down. She discovered that by changing her diet and following her doctor's prescribed medication regimen, she could reduce the effects of the disease, improve her physical performance, and lead a normal, healthy lifestyle despite living with a chronic illness. The secret was eating whole foods and eliminating grains, lactose, and refined sugar.
Inspired by the positive physical changes she experienced and conscious of the limitations that life in the 21st century place on daily meal prep, Kathy set out to make it easier for people to make similar changes in their own lives whether they suffered from digestive diseases or simply wanted to feel and perform better. She learned this was not a single ailment, but a suite of conditions that affects the digestion of millions of people differently. While the low carb/high protein profile of the Ketogenic or Paleo diets helped some, there were others who benefited from also eliminating starches, as prescribed by the SCD® diet. Eventually, what started as a personal food blog evolved into what Kathy's Table is today.
More than simply a meal-prep service, Kathy's Table exists to help those eager to improve their lives facilitate positive changes in their diet. With her husband and co-owner, Dan, by her side and their children, Jackson and Eva, taste-testing alongside them; Kathy's Table is a family business, not just in name, but in practice. Kathy and Dan have come to view their employees and their customers as part of their extended family, putting the same love and care into making the meals they sell as the ones they make at home.
Kathy's Table is committed to making it easy for people to enjoy delicious healthy food and to incorporate healthy practices in their lives. As the company continues to evolve, Kathy's Table intends to pursue innovative ways of achieving their goals beyond just meal prep and delivery.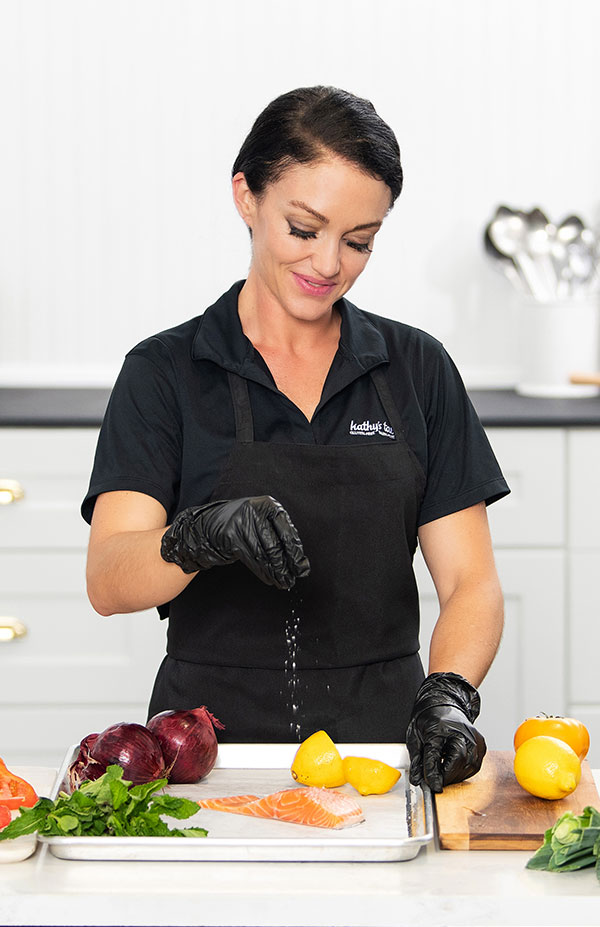 Who is Kathy's Table for?
---
In short- EVERYONE. Kathy's Table meal prep service takes pride in its diverse menu, catering to a wide range of dietary needs. Whether you follow paleo, SCD, vegan, keto, or any other diet, our carefully curated dishes are designed to accommodate all preferences. Enjoy flavorful and nourishing meals without compromising your dietary choices!
Meals for Every Lifestyle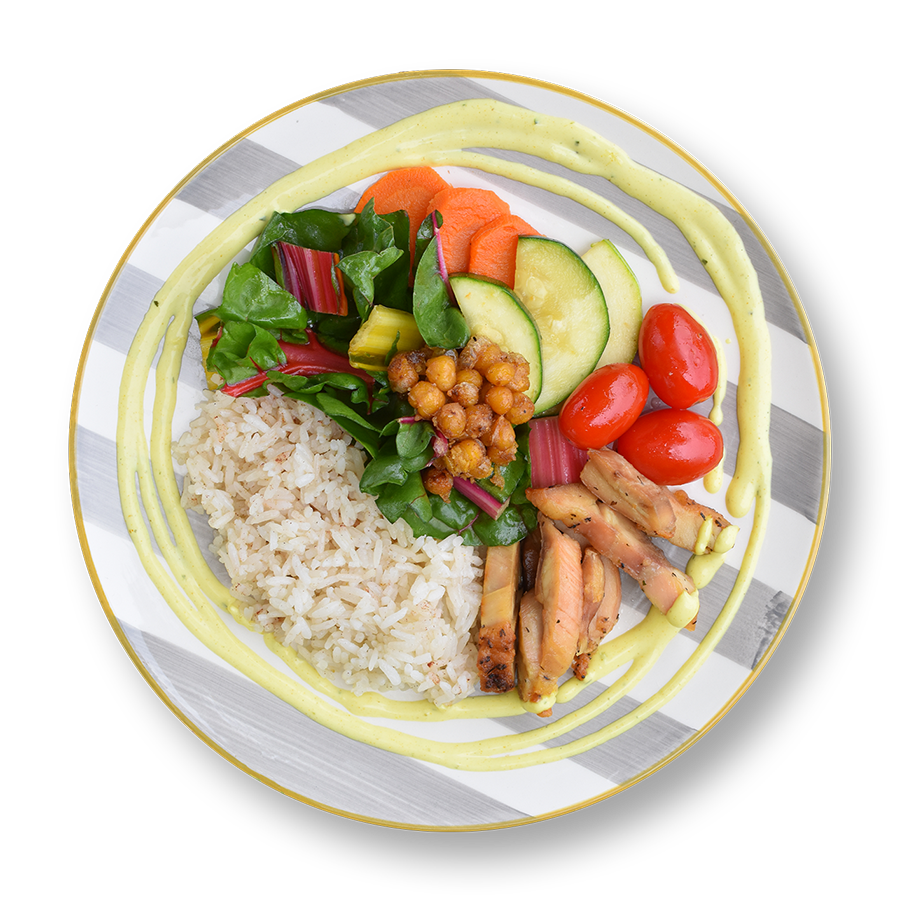 ---
Still hungry to learn more about a gluten-free lifestyle? Look no further as Kathy dispenses insights, recipes, experiences, and more in her new monthly blog.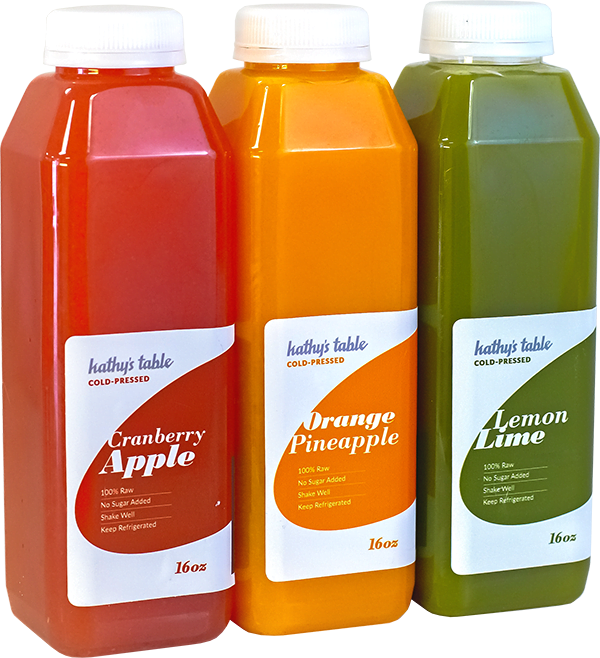 ---
Discover a wealth of knowledge and answers to your questions on our Frequently Asked Questions page. Delight in expanding your knowledge and feel confident in making informed choices about our delightful products and services.